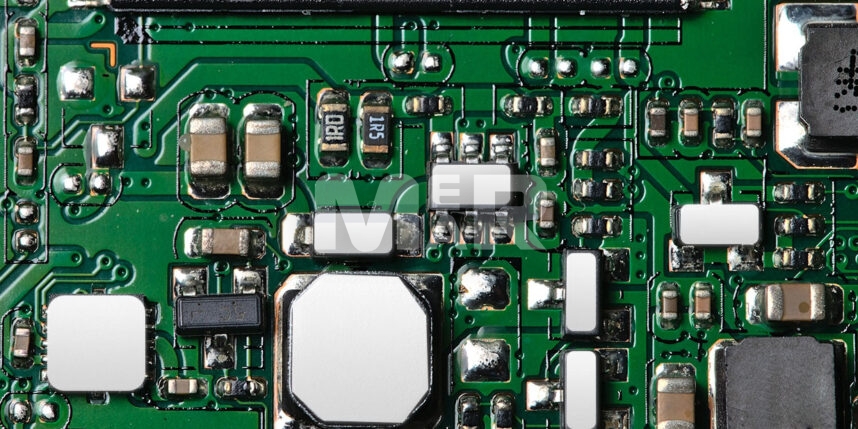 Before we delve into the relative merits and demerits of Immersion Silver as a surface finish, it will be worthwhile to define what a surface finish exactly is and the functions it performs.
PCB surface finish is typically applied to exposed copper conductors and connectors on the PCB. It performs several important functions, primary among them being that it serves as a protective layer for the copper connectors during storage. It also ensures good solderability between the PCB and the components during PCB assembly. Post assembly, it helps preserve the integrity of the solder joint.
Commonly used surface finishes include:
Hot Air Solder Leveling (HASL)
Organic Solderability Preservative (OSP)
Immersion Tin (ImSn)
Immersion Silver PCB Surface Finish (ImAg)
Electroless Nickel/Immersion Gold (ENIG)
Electroless Nickel/Electroless Pd/Immersion Gold (ENEPIG)
Each of these come with their own set of advantages. Let us look at Immersion Silver as a surface finish in some detail.
Immersion Silver PCB Finish
Immersion silver also popularly known as IM silver, IMag or ENIAg is a popular surface finish when it comes to PCBs. Essentially, it refers to depositing a thin layer of silver on the copper finishes of the custom printed circuit boards. The chemical reaction involved is a displacement reaction where silver and copper are spontaneously displaced.
Everything you need to know about Immersion Silver
Essentially, Immersion Silver is a transitional technique between OSP & ENIG when it comes to performance. Immersion silver is high on solderability and solder joint strength, however, it is not as strong as gold when used as a contact surface.
As far as the process goes, the displacement reaction sees a pure silver coating at a sub-micron level. The Immersion silver finish is known for its electrical properties and its excellent weldability even when it is exposed to heat, moisture and contamination. Of course, in terms of physical strength it cannot compete with ENIG. Also, another drawback of Immersion Silver is the electron migration of silver. When exposed to moisture and on application of voltage, silver is prone to electromigration. To circumvent this problem, it is advisable to add organic compounds to the silver.
Immersion Silver Plating Thickness
Generally immersion silver plating thickness is 5 to 18 micro inches.
Pros & Cons of Immersion Silver PCB Surface Finish
Advantages of Immersion Silver PCB Finish
Immersion Silver is known for the immersion finish and flatness that it offers. Especially as opposed to HASL finish, its advantages totally stand out.
That it is lead-free and RoHS complaint works in its favor.
It is known for its low loss for signal integrity applications.
On account of its tighter tolerances, it can be held for plated holes.
It works particularly well when it comes to fine pitch, BGA PCB assembly and small components.
In terms of costs too, it works well when it comes to its lead-free finish.
Given proper packaging, it has a decent shelf life when it comes to storage.
That it is reworkable, adds to its repertoire of advantages.
Disadvantages of Immersion Silver PCB Finish
When it comes to handling, it requires a lot of sensitivity. Without the use of gloves, it can lead to tarnishing issues.
It requires specialized packaging. Also, once the package is opened and all boards aren't used, immediate resealing is required.
A disadvantage of this coating also stems from the fact that there is a short window between assembly stages
Also, the supply chain options for this finish are limited.
While it is more cost-effective than ENIG, it is less cost-effective than Immersion Tin.
Use Cases of Immersion Silver PCB Coating
It works well for products with high-speed signals. It therefore finds extensive use in industries such as automobile, computers, communications.
It is a great option when it comes to complex PCBs with QFN or BGA packages.
PCBs built for commemorative purposes benefit from Immersion Silver surface finish.
To sum up
Immersion silver works well on account of its flatness as well as joint strength. That it is a cheaper option compared to ENIG, makes it a preferred finish. Immersion Silver is also known for its electrical properties and for its use in high-frequency signals. It is also the coating of choice on account of its ease of assembly as well as easy inspectability.
It is its sensitivity to tarnishing and voids in solder joints that restricts its application.
Mer-Mar Electronics is an ISO 9001:2015 certified company and ITAR (International Traffic in Arms Regulations) compliant manufacturer that delivers PCB manufacturing services with specialized support, reliable testing, and multi-functional features. Our consistent quality and quick turnaround endear itself to our customers, who look on us as a one-stop-shop for all their PCB requirements. In case if you have any questions or require more information about PCB assembly and fabrication services, contact us via sales@mermarinc.com or call us on (760) 244-6149.