Leading the way for over 40 years
Panel Mount Assembly
Mer-Mar Electronics offers specialized Panel Mount assembly services that are compatible with a range of environments. We offer both types of Panel Mount Assemblies i.e., sealed and unsealed assembly. With Mer-Mar's unsealed assembly, you can have the flexibility for designing multi-signal displays as per your project requirements. The sealed assembly is also compatible with a variety of voltages, and we offer them in steel, brass, and anodized aluminum packages.
We also offer weather-resistant enclosures around your electronic equipment, and you can be guaranteed of having high-resilient devices. We strive hard to provide devices that are ideal for environmental protection. Our designers offer you cost-effective solutions and options for general use purposes.
We have a qualified and professional team with extensive experience who have a knack for panel mount assembly that suits best for your application, environment, and needs. You can have it with leads, connector terminations, or wires. For over 40 years, Mer-Mar Electronics has excelled as an industry leader providing quality assurance, integrity, and outstanding workmanship throughout the process.
Top-notch Panel Mount Assembly Services
to edge out your competitors
Maintain Aesthetics
Our team takes pride in providing the aesthetic appearance of the panel assembly. We make sure all components are laid out in a neat and clean manner.
Easy Updates
If you are having nightmares about how to accommodate future modifications, don't fret anymore. Our panel mount assembly services are designed to consider future modifications and updates. By reserving space for new components and cables, we get your upgrades done without any hassles.
Meticulous Troubleshooting
We also mark the wires with legible labels that save you time during the troubleshooting and modifications.
Cost Reduction
We have the supply chain management and infrastructure expertise for effective coordination and procure numerous parts like custom control panels and sub-assemblies that your panel assembly requires, thereby keeping your budget cost low.
Panel Mount Assembly
Sophisticated Panel Mount Assemblies with
Our end-to-end Services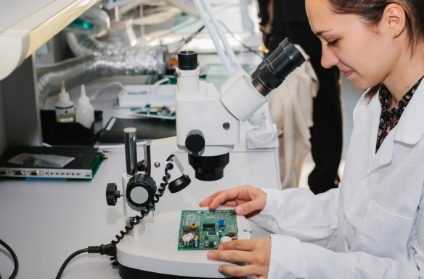 Flexible & custom board design
We have a meticulous team who are adept at creating flexible and tailor-made design boards at reduced costs. We diligently take down the user specifications and design the boards accordingly by improving the quality, reliability, performance, and productivity. We make both sealed and unsealed panel mount assemblies. You can have the flexibility of building multi-signal displays and in a variety of voltages & packages.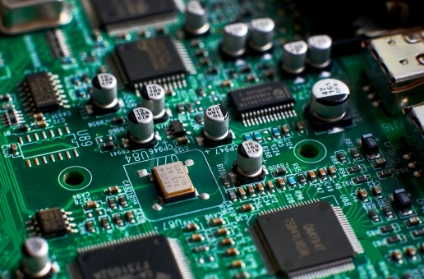 Custom Fabrication & finishing
We offer a wide range of fabrication services for custom proprietary solutions and custom finishes. You can count on us for custom fabricated products that are crafted from a range of metals and alloys. We also give equal weightage to the finishing to make the products resistant to corrosion. We ensure to add extra layers of durability, make them tarnish-resistant, and make the surfaces look their best.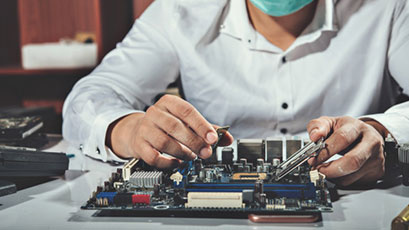 Panel Module Assembly
Panel modules are assembled beginning with the basic and rudimentary components and introducing these components into the production line. We offer solutions for building future-ready modules. They can be installed anywhere and are well-suited for the devices that need to be protected from any moisture or water ingress.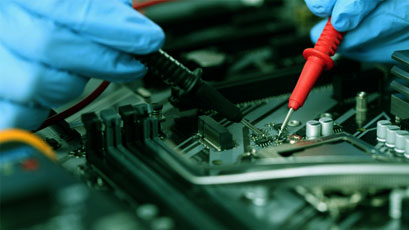 Control Panel Assembly
We have extensive experience in designing, assembling, and mounting control panel assemblies. We have knowledge associated with custom control panels and provide solutions for a variety of custom control applications. We have been providing comprehensive services, industrial control panel assembly systems even to the largest industries. We have proven expertise in providing any level of control panel systems for our clients.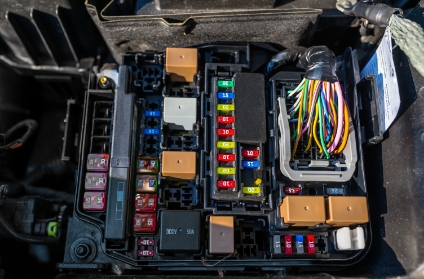 Panel Wire Harness
We provide panel wire harness services that meet our customer specifications. Our skilled electrical team has extensive experience in electrical panel wire harnesses. Whether you need a manufacturing service or prototypes or complete designs, we have tailor-made solutions specifically for your requirements and specifications. Our highly competent and creative team utilizes the best technologies and tools for your panel wire harness.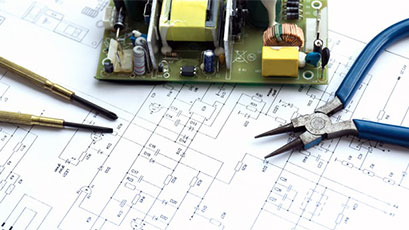 Product Prototyping
We offer product prototyping to assist you with the layout, tooling, concept, and material selection for effective design and reliable products at the lowest cost possible. We have broad experience and in-depth knowledge to create product prototypes as per the specifications based on thorough requirement reviews. We use these for design validation and testing to make sure the end-products have met your specifications.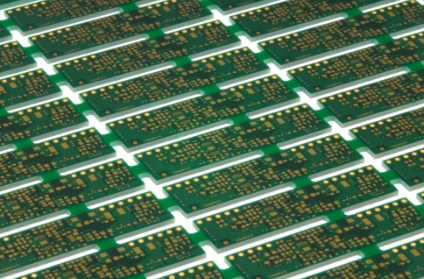 Low/High Volume Mix Panel Mount Assembly
We provide both low volume and high-volume high mix panel mount assembly services for our clients. We are experts in multiple assembly lines and can modify them within a short time without any impact on production efficiency. Our in-house department will go to great lengths to offer complete low-volume and high-volume panel mount assembly services. We pay the same attention to both assemblies' runs meet lofty performance standards.
– 01
Panel Mount Assembly Technologies
Mer-Mar Electronics offers both sealed and unsealed panel mount assembly technologies from leading suppliers.
Sealed Panel Mount Assembly
Sealed panel mount assemblies that are compliant with IPC standards for delivering reliable solutions even in harsh environmental conditions. We offer high-strength, lightweight, and resistant panels for improved efficiency. We also have an excellent capacity to demonstrate shock-resistant, easy mounting, maintenance panel mount assemblies. We deliver high-reliability performance in many embedded applications including automotive, rail, defense, and public works industries. We make sure these sealed panels provided by us are immune to fretting corrosion and ideal in many consumer electronics.
Unsealed Panel Mount Assembly
Mer-Mar Electronics also offers unsealed panel mount assembly that lets the designers ensure flexibility to design as per the project demands. We offer one of the most cost-effective options. Our unsealed panel mount assembly services are available with leads, wires, and connector terminations. We offer superior interfaces for supporting even compact automotive and commercial vehicle applications. If you need design flexibility and quick visual installation, we recommend you go for unsealed panel mount assembly.
– 02
Panel Mount Assembly Capabilities
We design, procure, install and support a broad range of panel mount assemblies for different panel types, including:
Push-button stations
HMI operator panels
Photovoltaic (PV) solar panels
Control stations
PLC panels
Master operation panels
Junction boxes
Motor control centers (MCCs)
Motor control panels (MCPs)
Power distribution panels
Supervisory Control and Data Acquisition (SCADA) panels
Network and communication control panels
Variable frequency drive (VFD) control panels
– 03
Panel Mount Assembly Testing
Our Panel Mount Assembly services are based on strict engineering, design, and control for ensuring the success of the assembly. Our quality assurance team is fully skilled and experienced to ensure the efficacy of the panel mount. With over 4 decades of experience, quality remains the core of our services and remains at the center stage. We take genuine pride in our services as our panels are thoroughly checked and fully tested within our environment prior to shipping. We also encourage our clients and customers to check the efficiency of the panel mount assembly services.
For over 40 years, Mer-Mar Electronics has been serving many clients by designing and building superior and high-quality panel mount assembly services. We follow a stringent quality assurance routine which starts with preparing quality assurance checklists for the entire procedure and test them for high performance prior to shipping through Factory Acceptance Testing (FAT) and Site Acceptance Testing (SAT). Our quality procedures for your panels ensure the highest quality level and reliability.
Our workmanship manufactures automation control panels that are of high-quality and meet high standards. We have also attained UL certification as we have demonstrated high competence in proper component usage, environment enclosures, wiring protection, safety marking, etc. We are a UL and ULC 508A listed panel building company. All our panels are precisely designed, built to rigorous specifications, and meticulously examined to meet the highest industry and safety standards like UL, ISO, CSA, and IPC standards.




ISO 9001:2015
UL and ULC 508A
CSA certified
IPC A-610 standard
IPC/WHMA A-620
IPC A-630 Accessibility standard
RoHS compliant
Mer-Mar Electronics has over 4 decades of experience in providing highly reliable industry applications that are carefully manufactured with specialized support, meticulous testing, and certified workmanship.
Medical Industry
Aerospace Industry
Telecommunication
Renewable Energy
Power Supplies
Imaging Equipment
Sound/Video Equipment
Measuring Equipment
Security Cameras
Consumer Electronics
Panel Mount Assembly FAQs
Are you looking for panel mount assembly for your Next project? Send us inquiry to Get a Quick PCB Assembly Quote based on your custom requirements.
If you have any queries regarding to our panel mount PCB assemblies or need an urgent assistance, then please don't hesitate to contact our team of skilled personnel's. Send us an email with your queries at sales@mermarinc.com or call us at (760) 244-6149. We are looking forward to hearing from you!