Leading the way for over 40 years
In today's fastest growing world of technology, Panel Mount assemblies are used in variety of application just as LED indications, but the point of indication is not in close proximity to the PCB.
Panel mount assembly is a sub assembly which includes an LED plus a housing with a wire lead, connector or a lens covering LED. Mer-Mar offers two types of Panel Mount assemblies include sealed and unsealed assembly, which is compatible with a range of environments. We have a team of qualified and experience personal who can help you to identify the best panel mount assembly as per the application, environment and demand.
Mer-Mar's Sealed assembly are available in steel, brass and anodized aluminium packages. They are whether resistant and ideal for environmental protection of enclosures around the electronic equipment. Sealed assembly is compatible with a variety of voltage.
Mer-Mar's unsealed assembly allows designer a flexibility to design multi-signal displays as per the project demand. They are general use and cost-effective option. It is available with leads, connector terminations or wires.
Panel Mount Assembly is indicated to mount directly at the point of indication.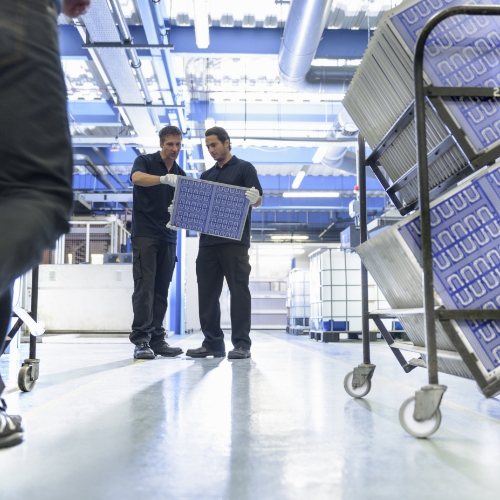 Mer-Mar's Panel Mount assemblies are used in various application includes,
Medical Industry
Power Supplies
Imaging Equipments
Sound/Video Equipments
Measuring Equipments
Security Cameras
Want to Get Your PCB Assembled from Mer-Mar Electronics? Send us inquiry to Get a Quick Quote based on  your custom requirements.
If you have any queries regarding to our products or services or need an urgent assistance, then please don't hesitate to contact our team of skilled personnel's. Send us an email with your queries at sales@mermarinc.com or call us at (760) 244-6149. We are looking forward to hearing from you.


We have team of qualified and experienced personnel's who can deliver high end technology solutions to our valued customers.


Full or partial turnkey assembly wherein all the inputs needed in the PCB manufacturing taken as per the specifications in the BOM and Gerber File.


Expert in frame integration projects and offering tailor-made PCB box build and system assembly services with its fully integrated advanced technologies.