Leading the way for over 40 years
Mer-Mar specializes in assembling simple one wire cable assemblies through to complex custom build cable and wiring harnesses using combinations of single core or multicore cables. In addition, we can offer complex system assembly, turnkey solutions and box build with our Cable and Harness assembly by using advanced techniques and CAD software.
We have a dedicated team of engineers and assembly team to assist with design and carry out the assembly for all your requirements. We put quality at the core of assembly. We use high grade materials and ensure that all products meet various high-quality industry standard. We can produce you a Cable and Wire Harness Assembly for various application from simple design to complex bespoke form used in various industries including aerospace, defense, telecommunication, medical, industry, renewable, etc.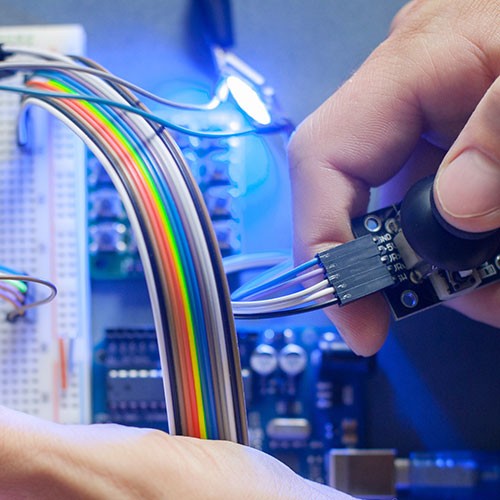 Cable and Wire Harness Capabilities:
Ribbon cables
Fiber optical cable assemblies
Sophisticated cable assemblies
Multi-conductor assemblies
Coaxial cables
Sheet Metal Stamping, Bending & Powder Coating
Custom Harness
Electromechanical Assemblies
Want to Get Your PCB Assembled from Mer-Mar Electronics? Send us inquiry to Get a Quick Quote based on  your custom requirements.
If you have any queries regarding to our products or services or need an urgent assistance, then please don't hesitate to contact our team of skilled personnel's. Send us an email with your queries at sales@mermarinc.com or call us at (760) 244-6149. We are looking forward to hearing from you.


Expert in frame integration projects and offering tailor-made PCB box build and system assembly services with its fully integrated advanced technologies.


We have years of expertise and close relationship with leading component vendors to smoothly handle all aspect of inventory control.


Specialize in delivering complex, double-sided and SMT PCBA and electronic assemblies to most admired electronic OEM's throughout the United States.