Leading the way for over 40 years
Electro Mechanical Assembly Service
Mer-Mar Electronics is electromechanical assembly manufacturer who offers electromechanical assembly services that provide flexibility for taking the hassles of manufacturing away from you. With a global manufacturing footprint and worldwide component sourcing team, you can benefit fully from our integrated solutions as we source complete products or sub-assemblies. Whether you are a small or medium/large-sized business, we provide specialized electromechanical services to help you gain a competitive edge in the global markets.
Our electromechanical assembly services include chassis and rack panel wiring, box build, front panel assembly, sub-system assembly, and cable assembly through to retail-ready products. We design, build, and support box builds electromechanical assembly from the initial stages of design and prototyping to the high-volume production. Our electromechanical manufacturing team prepares point-to-point assembly drawings and process maps for the production of simple as well as complex electromechanical assemblies.
We have a UL-certified manufacturing facility following IPC A-620 criteria to meet your needs. We have a team of highly trained engineers and technicians who integrate Flex circuit assembly, SMT PCBs, and rigid-flex circuit assembly into the custom electromechanical assembly. With our enormous experience, we deliver the most complex electro-mechanical assemblies as per the customer specification. Our electromechanical assembly services include offering customized electromechanical assemblies for customers across diverse industries.
Certifications












Super-specialty Electromechanical Assembly Service
Personalized Designs
Clients can have a look at the facets of design and get a chance to select different aspects of design. We would help you enhance your understanding of the finished product, identify any misalignments and correct them to provide a more personalized and individualized experience.
Safety is a priority
We put our efforts constantly to follow and fully comply with all the recommended rules and guidelines related to toxicity, flammability, and smoke. We produce the safest electromechanical assemblies in compliance with UL standards.
Top Quality harnesses
If you want the highest caliber electromechanical assemblies, you are in the right place. With utmost professionalism and guidance, we are an industry-leading company focused on improving the quality and flawlessness capable of thriving even in extreme conditions.
Extensive Experience
We have a massive experience of over 40 years that has garnered us a wide range of clients across the country. We have been curating strong bonds across industry lines and fostering trust within the community. We have the 'know-how and skills acquired to get over any challenges.
What Our Customer Says
"Many thanks for another year of superior performance"
Electromechanical Assembly
End-to-End Electromechanical Assembly Services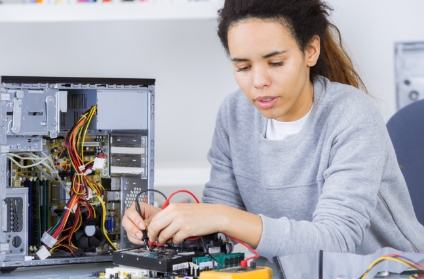 Electromechanical Cable Assemblies
Mer-Mar Electronics has proven its mettle as a leading electromechanical cable manufacturer for over 40 years. By complying with international safety standards for electromechanical cable assemblies, we meet all your lofty quality objectives. We assure you that the electromechanical cable assemblies can be used even in harsher environments and also withstand any conditions like abrasion, friction, moisture, compression, expansion, and any extreme temperatures.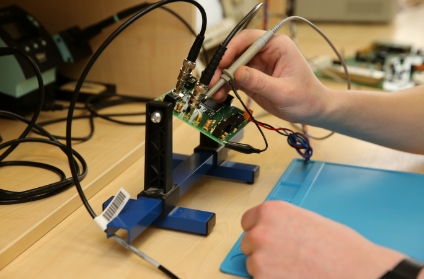 Electromechanical Wire Harness
Our stellar wiring harness offerings are based on both fully automated and semi-automated machines. This lets us manufacturing large harnesses in multiple stages using different layouts. We try to make them durable and safe by wrapping them or sealing them properly. We also reduce manufacturing time by using universal wire harness laying boards. We offer critical wiring harnesses for a variety of applications.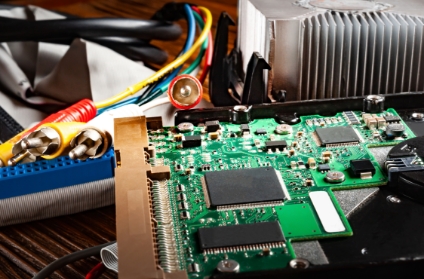 Electromechanical Subassemblies
Mer-Mar Electronics is well-versed in complex electromechanical sub-assembly manufacturing. Our expertise in the design, manufacturing, and integrating products allows us to build complete subassemblies at the best possible costs. We have supplied subassemblies to work even in the most demanding environments like military, aerospace, and medical industries. Sub-assemblies manufacturing is done as per your exact standards, fully tested, and delivered for a wide variety of products.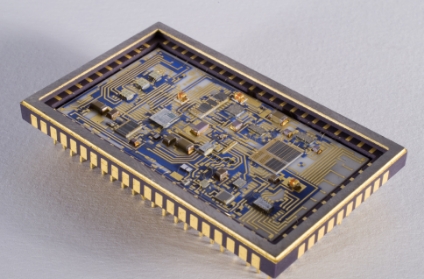 Full System Assembly (Box Build)
We offer a comprehensive array of box build assembly services that include product assembly, system-level assembly, sub-level product assembly, testing, labeling, packaging, software loading & product configuration, warehousing, order fulfillment, and traceability. We are well-equipped and experienced in providing solutions for highly complicated and configurable box build assemblies. We can provide the right solution for your needs, whether you need a simple product assembly or a front panel assembly, we get it done in no time!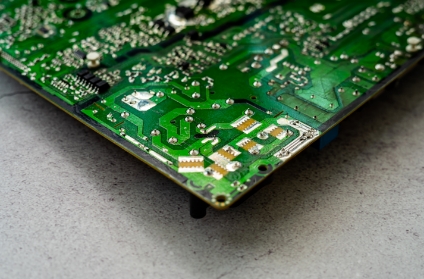 Electromechanical Assembly & Components/Parts Sourcing
We have built strong collaborative relationships with our suppliers and vendors that components of top-notch quality are procured by us. Once you provide us the drawings and specifications, we go for procuring components or parts for building reliable boards. We go for such components that can withstand high currents or voltages.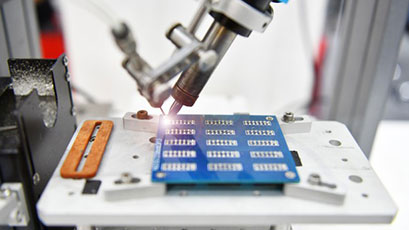 Prototyping to Production
Our Electromechanical assembly includes prototyping that gives us ample scope to test the product features and capabilities prior to full-scale production runs and manufacturing. Once we have your approvals, then we deliver just-in-time electromechanical assemblies. You can have end-to-end services that are not limited to just these two. We have proven and sophisticated assembly experts who readily support you from the end-to-end electromechanical assembly.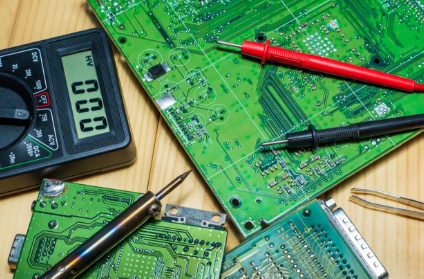 Custom electromechanical assembly
Get custom-made electromechanical assembly services tailor-made as per your specifications and needs. Any demands irrespective of the complexities can be handled by Mer-Mar Electronics deftly intended for your specific process. We have technicians and engineers who have knowledge about even the intricate electrical and mechanical components used. In terms of capabilities, we add value to your custom electro-mechanical assemblies by paying attention to design assistance, component sourcing, prototyping, and production.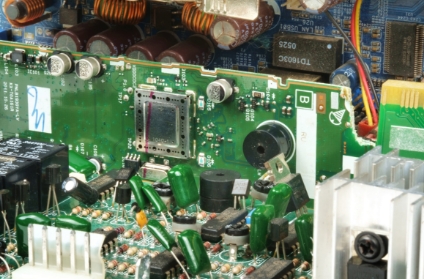 Automated electromechanical Assembly
Mer-Mar Electronics is a forerunner in automated electromechanical assembly. With over 40 years of experience, we have the right tools, automation, semi-automation, and fully integrated equipment for varied applications and industries. Our range of automated electromechanical assembly capabilities includes end-to-end solutions like PCB assembly & subassemblies, cable harnesses, PCB testing, PCB rework, PCB repair and potting. We ensure higher precision levels and accuracy for meeting the systems' requirements.
Electromechanical Assembly Capabilities
Mer-Mar Electronics specializes in providing electromechanical assembly and box build assembly to build the customers' products that meet the next higher level of quality. These include cabinetry, backplanes, and cables that are assembled in-house and also offer value-added services such as conformal coating, parylene coating, and encapsulations.
We offer fully tested electromechanical assembly and in-house cable assembly for fulfilling varied customer needs. With high-end custom solutions for rapid prototyping to high-volume production, we have in-house electromechanical capabilities including the quality control system with rigorous and qualified testing of electromechanical assemblies.
Supported Capabilities
Features
DC-DC Converter, AC to DC Rectifier, Capacitor Bank for Voltage Storage, DC power lines, Multiple Circuit Cards,
Internal Wire Harnesses, Filters AC Power Lines, and signal lines for system application.
Input Termination
4 Separate MS27508 Series Connectors
Output Termination
Custom 500 Pin Connectors
Environmental Testing Performed
Thermal Shock/Cycling: MIL-STD-202 Method 107, Test Condition A
Vibration: MIL-STD-202, Method 204, Test Condition D
Shock: MIL-STD-202, Method 213, Test Condition C
Altitude: MIL-STD-202, Method 105, Perform DWV and IR
Humidity: MIL-STD-810 Method 507
Electrical Testing Performed
Functional Test Equipment designed and manufactured for meeting customers' requirements.
Insertion Loss: MIL-STD-220
Insulation Resistance: MIL-STD-202, Method 302, Test Condition A
DWV: MIL-STD-202, Method 301
Burn-In at rated voltages and currents
Capacitance: MIL-STD-202, Method 305
Operating Voltages and Currents
115 VAC, 3 phase, 400 Hz, 5.5 amps
270 VDC, 6 amps, 5 pairs
28 VDC, 25 amps, 2 pairs
5 VDC, 100 mA for 265 signal lines
High-Speed Ethernet Signals
Overall Part Dimensions
12.00 x 12.00 x 16.00 inches
Estimated Part Weight
48 pounds
Operating Temperature Range
-55° to +105°C
Non-Operating Temperature Range
-55° to +125°C
Chassis Material
Machined and Dip Brazed Aluminum
Chassis Finish
Chemical Conversion Coating in accordance with MIL-DTL-5541, Selective Painting
Mounting
Threaded Inserts
Standards met
AS9100 quality system, IPC-A-610 Class 3 workmanship, IPC/WHMA-A-620
– 02
Different Electromechanical Assembly Techniques
Electromechanical assemblies are complex and demand superior skills, high precision, accuracy, and consistency. We need the flexibility to operate at high and low tolerances and feature the bespoke client's requirements. There are a number of electromechanical assembly techniques that can be implemented for ensuring a smooth process.
Surface Mount Technology
We use automated machines for placing electronic components onto the surface of the circuit boards for building faster, reliable, and energy-efficient PCBs. For years, our engineers have been able to carefully mount the components onto the boards with great precision and accuracy. We are also specialized in mounting components on miniature boards. The intricate process of surface mounting is used for strategic positioning of each component and to provide optimal functionality.
Through-hole Technology
We have been using this to mount electrical components like capacitors, microchips, and resistors onto the circuit boards. We have vast experience in designing and building PCB assemblies through through-hole technology for varied industrial applications. We build electromechanical assemblies that can handle mechanical stress, high voltages, and high power. By ensuring strong physical bonds, we also improve durability.
Mixed Technology
We have the capabilities and well-equipped for mixed technology PCB assemblies with fully automated equipment. Our self-driven experts are motivated to manufacture high-quality and efficient assemblies using mixed technology. We have advanced and precise machines to provide assemblies in any volume such as prototypes, small, or large runs.
ESD (Electrostatic discharge) Compliant
We offer Electrostatic Discharge (ESD) assembly to facilitate compliance with ANSI standards and safely process all the electromechanical assemblies. We offer more value-added services and complete turnkey solutions for manufacturing assemblies. We deliver fully tested and operational products straight to the users. With a great understanding of ESD prevention, we make sure you have reliable products and maintain brand integrity.
Additive manufacturing (AM) technology
We create customizable electromechanical assemblies with additive manufacturing technology. We have the design and fabrication in-house flexibilities for the production of embedded electromechanical components and machines with enhanced performance. With the multi-material capabilities of AM systems, we provide prototypes of 3D electrical machines.
Complex RF Electro-Mechanical
We design and fabricate this breakthrough technology for electromechanical assemblies in industries like telecommunications. We strive to improve the performance of the RF electromechanical assemblies over a wide frequency band. We are skilled in reducing the size of the devices and also power consumption for improving the battery life of the devices.
– 03
Electromechanical Assembly Testing Capabilities


At Mer-Mar Electronics, we have skilled personnel who use state-of-the-art equipment for producing electromechanical assembly to the highest quality standards. We have shown tremendous commitment to quality, client satisfaction, and continual improvement. Reliability and consistency are core pillars of our superior manufacturing facilities. We also maintain safety norms by avoiding hazardous substances and optimizing the production process at every stage of manufacturing.
Our electromechanical assembly undergoes one or more of the following tests:
Pre-flow Inspection
Solder Paste Inspection
X-ray Inspection
Visual Inspection
3D Automated Optical Inspection
Functional Testing
Dielectric Testing
Final Assembly AQL Inspection
– 04
Build electromechanical assemblies for
diverse Industrial Applications
Our electromechanical assemblies support a wide range of industries. You can directly ship your end-products without any hassles. Some of the industries that we have been offering our services are listed below.
Automotive
Aerospace
Defense
Medical
Energy
Semiconductors
Computers
Consumer Electronics
Industrial
Mobile & Telecommunications
Electro Mechanical Assembly FAQs
Looking for Electromechanical Assembly from Mer-mar Electronics? Send us inquiry to Get a Quick Electromechanical Assembly Quote based on your custom requirements.
If you have any queries regarding to our electromechanical assembly service or need an urgent assistance, then please don't hesitate to contact our team of skilled personnel's. Send us an email with your queries at sales@mermarinc.com or call us at (760) 244-6149. We are looking forward to hearing from you.