Leading the way for over 40 years
Quality
Mer-Mar is proud to be one of the reputed organization in offering high quality PCB Assembly Services for over 40 years. Our in-warranty rejection rate for assembly defects has averaged below 0.7%. Our consistency in product quality and regular upgradation of latest tools and machinery is the primary reason we are able to retain our customer base year to year.
In addition, we have a state-of-art manufacturing plant which is approved as a secure layout facility that is cleared to carry out Government contracts.
×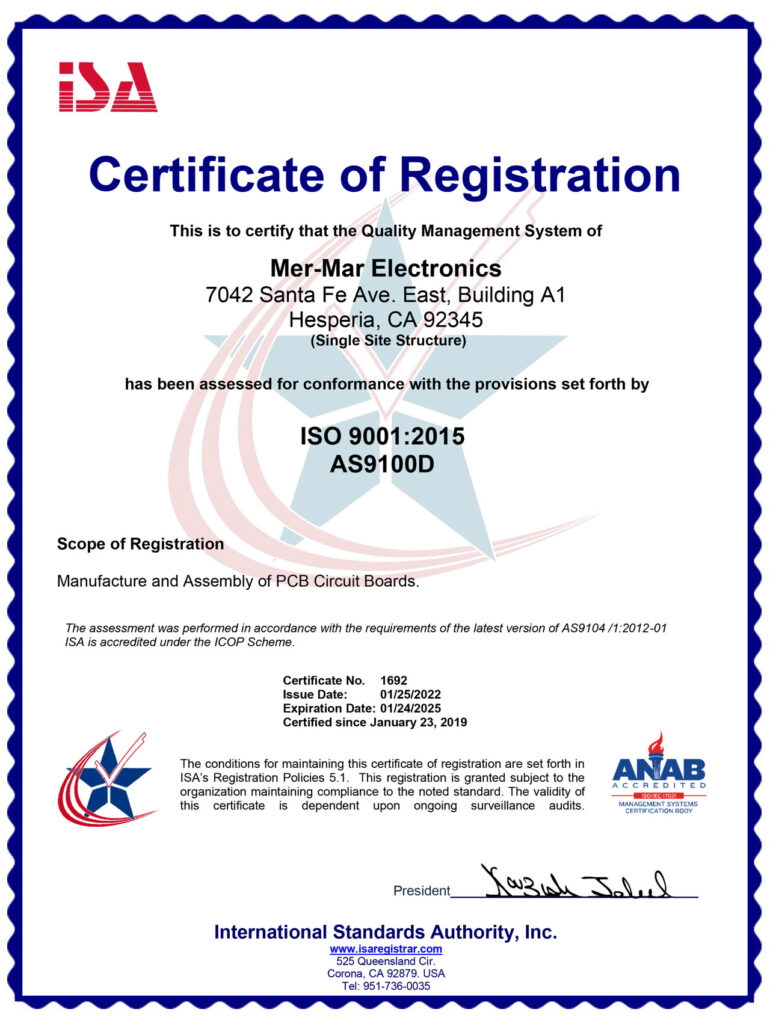 PCBA Material Management
PCBA material management Capabilities:
Mer-Mar has been an ISO 9001:2015 certified company since 1999. We have a comprehensive quality process and organization in place, then continue to demonstrate it regularly with thorough audits.
IPC Trained Employees
Mer-Mar has a team of IPC trained employees who adheres strictly to the standards of IPC-A-610. In the prime business of PCB assembly, most of our assembly work is to class 3 of this standard.
Triple Processes Inspection
PCB can be classified into single-sided, double-sided and multi-layer PCB. Mer-Mar builds PCBs are go through the Triple process inspection includes visual inspection, general electrical inspection and general technological inspection. We offer general inspection to each product to ensure the high quality and functionality of ready to ship products.
Mer-Mar is also registered with the U.S. State Department as an ITAR (International Traffic in Arms Regulations) compliant manufacturer.
Mer-Mar is also compliant with the U.S. Department of Commerce's' Export Administration Regulations (EAR).
An Electronics Contract Manufacturer does not produce proprietary products to sell. What we sell is quality and service. And we guard our reputation for both with great devotion.