Guitar Pedalboard Assembly
Mermar is actively engaged in offering assembly services for electric guitar pedalboards or "stomp boxes". Guitar Pedalboard is a heart of electric guitar which serves as a container, patch bay and power supply for effect pedals. We have adopted an advanced equipment and technologies to assemble guitar pedalboard in adherence to the latest market trends and international standards. We understand the critical requirements of the music industry and provide custom build guitar pedalboard assembly solution for more complex or specialize rig requirements. We have a skilled personal providing customized services to meet your specific switching and performance requirements. We can provide Guitar Pedalboard assembly services for wide range of guitar pedals including Boost Pedal, Overdrive Pedal, Distortion Pedal, Fuzz Pedal, Octavia Pedal, Reverb Pedal, Analog Delay Pedal, Digital Delay Pedal, Compressor Pedal, Volume Pedal, Wah Pedal, Tremolo Pedal, Chorus Pedal, Flanger Pedal and more.
Audio Amplifier Board Assembly for Musical Instrument
Mermar provides high-performance Audio Amplifier Board Assembly Service for Musical Instrument. These amp boards are designed and assembled by highly capable engineers via modern manufacturing methods and tested precisely to ensure zero defect. We are capable to customize various assembly needs for audio amplifier musical instrument including guitar amplifier, home theatre system, keyboard amplifier, loud speakers, digital audio player and more consumer electronic sound products.
We can also provide electronic assembly services for Theatrical Equipment including theatre lighting equipment, dimming and control equipment, theatrical stage equipment, and more. We are capable to fulfill tailored requirements whether it is of faster turnaround, bulk production or complex assembly needs. We work closely with theatre consultants, lighting designers and engineers to meet the exact need of a customer.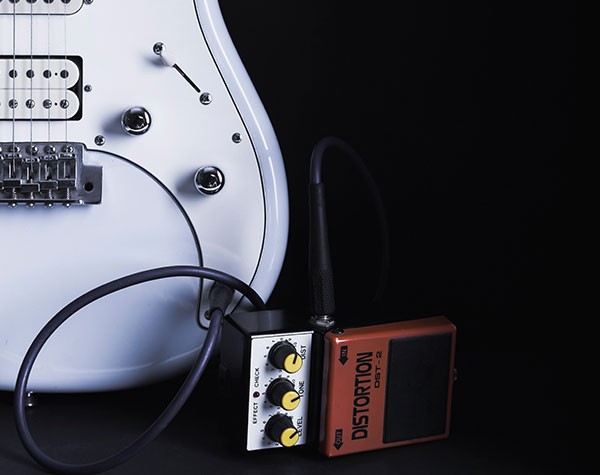 Guitar Pedalboard Assembly
PCB Assembly and Manufacturing solution are used in:
Electric Guitar Pedalboards
Loud Speakers
Record and CD Player
Digital Audio Player
Home Theatre System
Guitar Amplifier
Keyboard Amplifier
Theatrical Equipments
Other Consumer electronics sound products
Looking for guitar pedal PCB, guitar amplifier PCB or custom guitar pedal circuit board from Mer-mar Electronics? Send us inquiry to Get a Quick Quote based on your custom requirements.
If you have any queries regarding to our guitar PCB service or need an urgent assistance, then please don't hesitate to contact our team of skilled personnel's. Send us an email with your queries at sales@mermarinc.com or call us at (760) 244-6149. We are looking forward to hearing from you.