Leading the way for over 40 years
Mer-Mar has over 40 years of experience in supplying high-quality printed circuit board & electronic assemblies to many of the country's most admired electronic OEM's throughout the United States. We specialize in complex, double-sided, surface mount PCBA's from parts acquisition through test.
We have team of qualified and experienced personnel's who can deliver high end technology solutions to our valued customers. We are glad to offer the tailored requirements of a client whether it is of quick turn prototype, medium runs or large production PCB Assembly. We are capable to handle whole process including PCB manufacturing, Assembly, Testing and faster shipment.
Mer-Mar Electronics is recommended and appreciated by various industry leader for its faster turnaround time and consistent quality for small to large volume PCB Assembly Service in the USA.
We are proud to be a one-stop solution for all types of
PCB Assembly Service in the USA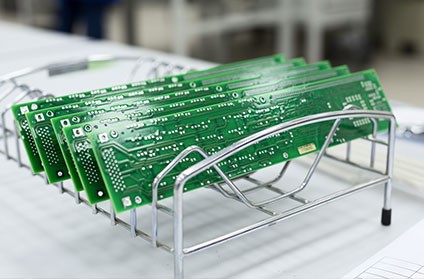 PCB prototypes are ideal to check design or pre-production quality testing before mass production. It is used to detect functional and operational errors at an earlier stage. This would help save lots of time and cost in the long run. Thus, most of the companies prefer to get Prototype PCB assembly service before the final production run.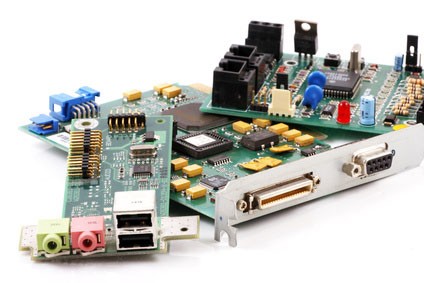 Get a Specialized Box Build PCB Assembly services involves fabrication of enclosures, installation of cables or wire harnesses, and installation of components and sub-assemblies. Starting from Product Assembly, System Level Assembly, Complete product testing and inspection, packaging to shipping, we work closely to our clients to ensure high product quality and result.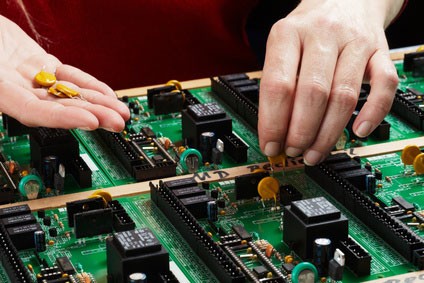 We provide full turnkey and partial turnkey printed circuit board assembly services to customer across the USA. In full turn-key PCB assembly services we take care of complete process starting from preparation of PCBs, procurement of raw material and components, quality testing and inspection, final assembly to dispatch. Whereas in Partial turn-key assembly, the client would provide the PCBs and certain components or parts and we will take care of remaining components.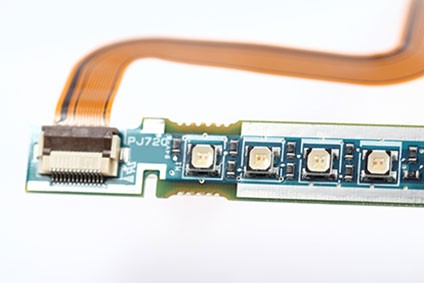 Cable Harness is also known as wire harness or wiring assembly. Cable Harness contains a group of cables bound by cable lacing, cable ties, straps, etc. At Mer-Mar electronics, we provide customized Cable and Wire Harness Assembly services for automotive systems, electronics, computers, HVAC controls and more to transmit signals or electric powers. We are specialized in assembling simple one wire cable assemblies to complex custom build cable and wiring harness assembly services.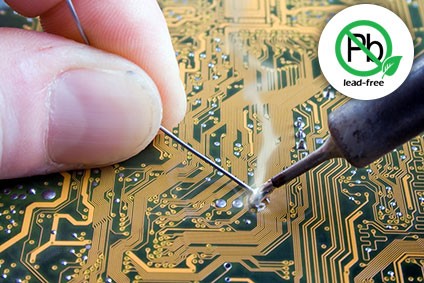 We are specialized in providing Lead free PCB assembly services that ensure your printed circuit boards are compliance with lead-free and ROHS PCB assembly standards. At Mer-Mar Electronics, we produce high quality lead-free PCBs using specific toxic free components and board finishes. Our Lead-free PCB Assembly services are widely appreciated by customers who are concerned and responsible towards the environment and its protection.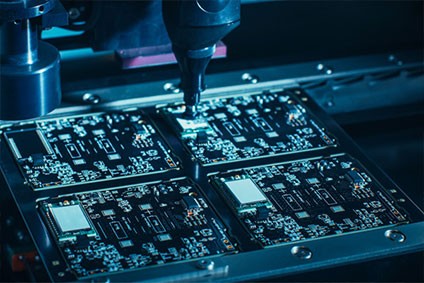 Surface Mount PCB Assembly
Surface mount SMT assembly is mounting the components directly on the PCB surface. At Mer-Mar Electronics we work with both manual and automatic SMT assembly process to perform single-sided, double-sided and multilayer printed circuit board components placement. We can assemble BGA, QFN, SOIC, PLCC, QFP, UBGA / DSBGA and POP as per client's requirements. We have a team of qualified and skilled personnel ensures accurate and consistent placement of components.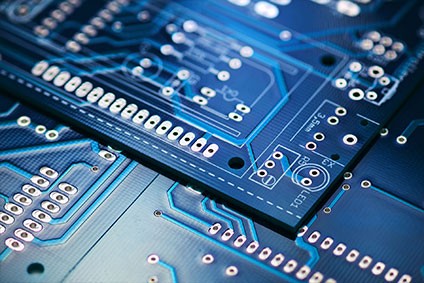 Through Hole PCB Assembly
In Through Hole Technology (THT), the components are leads through hole drills on the printed circuit board. These leads are soldered onto the pads on the reverse side either manually (hand through-hole assembly) or using automated insertion machine or combination of both techniques. Through Hole PCB Assembly is widely used for PCB prototyping as the components of through-hole can be easily swapped or change as per requirements.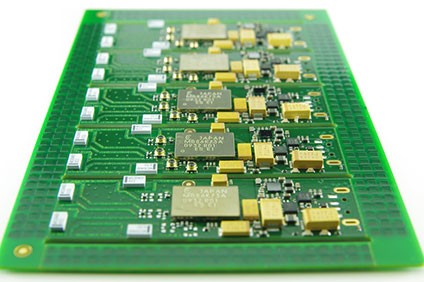 Mastering Mixed PCB Assembly
Mastering Mixed PCB Assembly also is known as Mixed Technology PCB assembly. It has the capability of both surface mount technology and through-hole technology hence It is widely used for the applications where the combination of SMT and through-hole technology is required. Mastering Mix Assembly does not use any solder paste. We are specialized to manufacture single-sided, double-sided and multilayer mixed technology printed circuit boards based on client's requirements.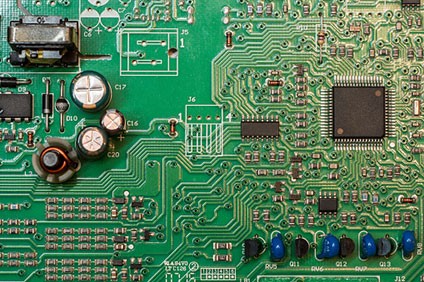 With the rising needs of modern and complex electronics devices, Multilayer PCBs are becoming popular in the electrical industry. Multilayer PCBs are extremely used to assemble smartphones, laptops, tablets, medical devices, military equipment and wearable devices because of its layered construction, smaller and compact size and lighter weight. Multilayer PCBs can be manufactured in both rigid and flexible configurations by providing high speed in a small footprint.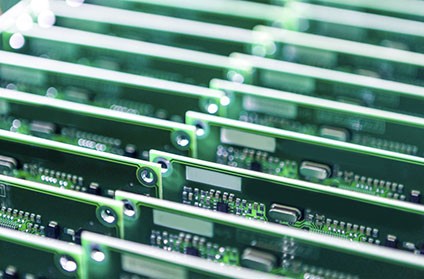 At Mer-Mar electronics, we provide fully consigned PCB assembly and partial consigned PCB assembly services to customer across the country. In fully consigned PCB Assembly, customer needs to provide the materials and components required to build a PCB whereas in partial consigned PCB assembly, customer supply a portion of materials and we will take care of rest. In hybrid PCB Assembly, customer need to provide selected materials and manufacturer procures the balance of material.
PCB Assembly Capabilities
| | |
| --- | --- |
| Lead time | Assembly time range from 24 hours to few weeks for standard deliveries |
| Parts Source | Full Turnkey, Partial Turnkey and Consigned/kitted |
| Assembly Option | Surface Mount (SMT), Thru-Hole (THT) and Mixed Technology |
| Solder Types | Leaded and lead-free (RoHS Compliant) |
| Stencils | Laser cut stainless steel stencils |
| Minimum Order | No Minimum Order. |
| Component Size | Smallest Components, BGA, Micro BGA and Fine Pitch Parts Assembly |
| Shape | Rectangular, Circular and any Odd Shapes as per requirements |
| Board Type | Flex and rigid-flex boards |
| Other | Mechanical and Electro Mechanical Assembly, PCB Testing and Programming |
Want to Get Your PCB Assembled from Mer-Mar Electronics? Send us inquiry to Get a Quick Quote based on  your custom requirements.
If you have any queries regarding to our products or services or need an urgent assistance, then please don't hesitate to contact our team of skilled personnel's. Send us an email with your queries at sales@mermarinc.com or call us at (760) 244-6149. We are looking forward to hearing from you.