Why Hire A California PCB Assembly Company to Cut Down On Manufacturing Cost & Time?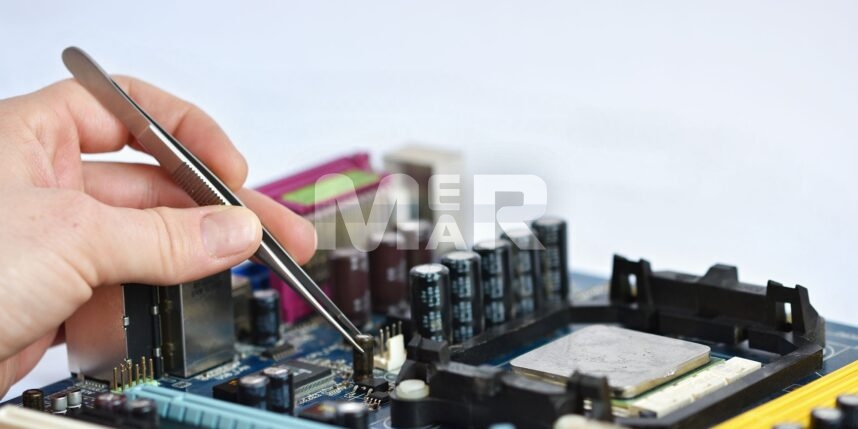 The Open Corridors to innovation based industry cluster, California – a western state in the U.S has a terrestrial complementing high-tech company, advanced suppliers and specialized service provider. Increasing its fame to the dominant industries, Napa Valley is the heart of Hollywood and Silicon Valley being one of the kingpins in renowned technology clusters in addition to making a strong presence in the world of biotechnologies, computers, software, and medicine and among all leads the printed circuit boards. A stark business hub for electronic manufacturing, California is able to tap the global market with high quality, tech savvy, cost effective, time saving and hassle free PCB manufacturing and assembly services. This article, owns up a complete brief into the fortunes of hiring a California PCB Assembly Company. The below content also deal with a bunch of the question marks – Where can I get PCB fabrication with reduced cost? Will the PCB assembler cope up with quick delivery of order? Where can I get custom build PCB Assembly service? Is the California PCBA Company best for my electronic assembly requirements?
With a quick sweet flashback to the bygones of the good old days, the Ring toss game that was a common whoopee movement for children at the fun fair in which the similar stubs are being placed on the table or on the back wall and you win the prize where your ring lands after a targeted ring toss. Some get a prize they wished to take home, some had to walk back with no prize and some won the prize they never targeted for a ring toss. Well! Searching for a right PCB Assembly Company is much like this ring toss game. A proper workout on a right pick when opting for the contract manufacturing service is just like winning a focused prize by a perfect ring toss. There is a great chunk of PCB assembler in the global market that seems similar but provides completely different type of PCB manufacturing and assembly service.
Scrolling down on the essentials whilst choosing the appropriate PCB Assembly company, Location is what it matters to get ideal PCBA services-be it offshore or onshore contract manufacturing service. The place where printed circuit board is assembled, the area where the circuit sheets are kept, the manufacturing unit, the distribution channel and what leads at the prime focus is the strong supply chain and vendor framework in a particular location where the PCB manufacturing unit has been set up. California being a wheel of fortunes has it all! This includes the PCB assembly company that have a strong customer base from varied industry verticals along with having experience dealing with the complex challenges and tough customization in PCB assembly techniques.
What's more on reducing PCB assembly cost and time! Why you should hire a California PCB Assembly Company?
Leveraging Riches of highly established Industries along with having a strong industry presence of the assembler, manufacturer and suppliers, California is one among the world's largest technology hub and industry cluster with crossing the bars of innovation in offering complete EMS (Electronic Manufacturing Services). The Cost effective PCBA solution is what California PCB Assembler strives to offer with maintaining international quality standards.
California has a well defined distribution and supply chain of raw materials; semi finished and finished products. This has made it possible for the California PCB assembler to offer timely delivery of order in case of complex or customized PCB fabrication as per the client requirement.
The California PCB Prototyping Company has got extensive exposure dealing with varied customization and PCB challenges coming through the consumer electronic industry along with striking the exact requirement of other dominant sectors in onshore or offshore market.
A wave of export intensive business operation drives through the focus of Electronic Manufacturers and PCB fabricators across California with providing world class contract manufacturing services.
With offering the salary best in the industry, smooth highways, well developed transportation and global trade expertise has created a strong base for the California PCB manufacturing company to make smooth business operation with providing value added services that focus on the concept of 'Everything at one roof'. From material procurement, manufacturing, assembling, testing, packaging and delivery of orders, each client is served with personal involvement to get trouble free PCBA service.
Coming up with the regional industrial development, a few employers at California has also initiated to indulge in providing rigorous profitability and growth program for major dominant industry sector. The series of program that support in mutual business relationship with the industry leaders in addition to the ways for constantly upgrading the production techniques are in the mainstream for the industrial development at California. This has made the PCB Assembly companies to develop a good report with the top most industry sharks along with developing an in-built R&D unit aiming to enhance their PCB capabilities every other day, be it an eco friendly PCB, Soluble PCB, Rigid Flex PCB or other type of complex PCB assembly.
When probing for the certification for international quality standards, high tech equipment, strong component sourcing service, manufacturing capabilities, effective lead time and availability of the tech expertise, Mermar Electronics is a one stop solution to get a low cost and time savvy PCB Assembly service.
Based in California, MerMar is an ISO 9001:2008 Certified & ITAR Registered company offering PCB manufacturing and assembly service to multiple industries like aerospace, medical, dental, industrial, telecommunication, music, renewable energy and many other business verticals. Improved EMS capabilities, strong component sourcing, material procurement, effective vendor management and high tech tool room, strong inspection and testing programs for defect free batch of production is in the mainstream of our business objectives. The skilled team of PCB engineers at MerMar showcase high expertise in accurate PCB designing, manufacturing, assembly and inspection process. Do visit https://mermarinc.com/capabilities/, to know more about our PCB capabilities. Preparation of complete and effective BOM (Bills of Materials) along with adjusting lead time and order volume is our prime focus to serve our customers with the reduced cost and time in PCB assembly. Request a quick quote for PCB Assembly!
Request for Quote