PCB Assembly Trends Shaping A Rosy Future Of The Consumer Electronics Industry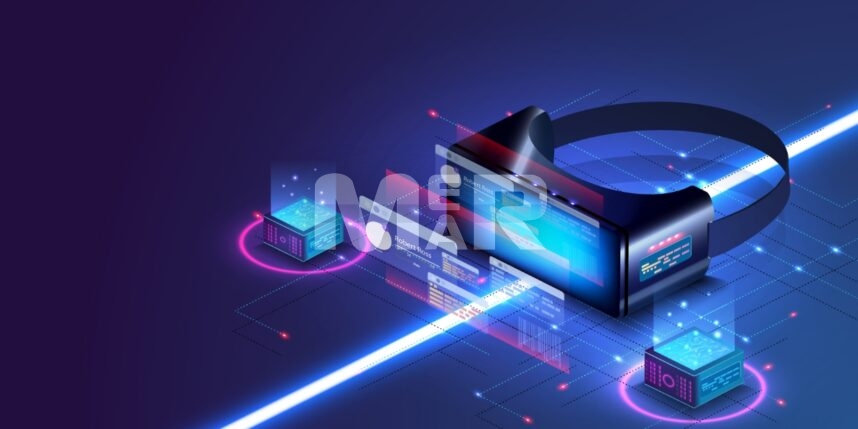 With the PCB Assembly services bracing a rampant growth across the globe, the Artificial Intelligence (AI), Virtual Reality (VR) and 'Internet of Things' (IoT) are becoming a tipping point that ace up the sleeves of smarter living. The Consumer Electronic (CE) industry has saturated every bit of a varied phase in human life. High degree of electronic transformation has taken a swing in the demand of consumers to get a unique, compact, multi-feature and durable capability in the consumer electronics that rack up, resolve and smoothly manage the day to day household activities. The tick-tack of electronic manufacturing versus the social needs are initializing to make a new set of norms as the printed circuit board continues to tailor their footprint on the cosmic changes happening on the planet. This blog is themed to highlight the current trends in PCB Assembly that forecasts a wave of remarkable development in the Consumer Electronics.
Experiencing a lull in the use of obsolete technology, manual household activities and traditional domestic routine operation has changed the lives of people with making the household electronics as affordable, easy and user friendly as possible with minimal human intervention. The forthcoming innovation in Consumer Electronics as empowered by the emerging trends in Printed Circuit Board Assembly will set a bar of unceasing developments in smart phone, smart TV, smart car, smart home or other automated, robotic or computerized household equipment.
Keeping the Consumer Electronics industry on its toes, the following tech savvy trend about PCB Assembly are a must read. Let's take a look!
PCB with High Density Interconnect
Artificial Intelligence (AI) has notched up the nearby stores…..! The PCBA with increased computing power and HDI technology has addressed a development in AI that have made it possible to imitate the human speech vocals providing zero human intervention with improved customer experience. The Surface Mount PCB Assembly and Through- Hole PCB Assembly has taken a step forward to transform the autonomous business process, AI-powered immersive interface and advanced analytics. With this, the PCB being a significant base element in consumer level electronic products, the high density interconnect with safe circuitry framework that delivers reliable PCB assembly has tapped the fortunes in 'Artificial Intelligence'. PCB Assembly technology will focus more on different modification in consumer experience and customer service in upcoming days of 2018.
PCB Miniaturization
As consumer demand for a smart home has shoot up with great ideas, the PCB assembly set a trend of miniaturization at large converting the idea into a reality. Right from a remote controlled folded tables with multi power plugs to wireless sensors turning on of the house hold equipment like air condition, fans, LED lights and much more, PCBA have marked a great contribution in delivering a compact, safe and lightweight consumer electronics.
Advanced Materials
A printed circuit board with Mastering Mixed Assembly, BGA/ Micro BGA, Cable Harness Assembly or Box Build PCB Assembly techniques have cracked the upcoming modifications in Televisions that are second to none. The usage of advanced materials like Copper coated with resin, liquid crystal polymer, fibreglass etc in circuit boards have given a room to implement smooth functions for simple to complex PCB Assembly process. A TV with an installed browsing function and an installed computer with speedy broadband signals has turned its use to much more than just watching the channels. One can surf through the Facebook, check mails, draft content, watch videos and much more features that are next to imagination with the future innovation.
Tightly packed PCB boards / Printed Circuit Boards
The tightly packed and smaller PCB has taken a torque in delivering new features in the wearable devices, wireless equipment and Radio frequency functionality. The compact size multi features installed on the PC's, laptops and tablets are crossing the boundaries of innovation in consumer electronics.
Augment Reality and Virtual Reality simulation
The combination of entertainment, games and AR technology has shown great success in the video games. Furthermore, researchers are coming up with much effective, fascinating and full of life games along with the new flairs in the smart phones with next-Gen AR welcoming series of innovation in the electronic hardware in this year of 2018. Also the VR wave is crossing the bars of digitalization in VR shopping malls, fashion industry, game zone and much more. These technological up-gradations are only possible with precise and strong PCB assembly, PCB disassembly and testing as per the international quality standards.
Electrostatic Discharge (ESD) Protection
The micro devises along with the PCB substrates having build in EDS protection has proved to be a base of growth in the LED lightings. Also, the trend of multiple sensor installed in the consumer devices is making the household activities an issue of the past. One can locate their lost equipments in a flip of seconds. Other PCB trends are addressed in high voltage PCB, stretchy/ flexible PCB, 3D Printed PCB Assembly and Greener PCB manufacturing.
Mer-Mar Electronics is a one stop solution for any kind of PCB Assembly service for simple to complex circuit board requirement in consumer electronic industry, defense, telecommunication, aerospace, medical, renewable, industrial and music industry. Get a quick insight into our PCB Assembly Services. Feel free to give a call at 760/244-6149 or drop a mail at sales@mermarinc.com for any queries or get a quick quote for PCB Assembly
Request for Quote