Leading the way for over 40 years
SMT PCB Assembly
Mer-Mar Electronics offer high-quality SMT PCB Assembly Services in faster turnaround time. We have experienced in Surface Mount PCB Assembly Service to many clients across a multitude of Industries. We are capable of assembling double-sided/ multilevel circuit boards that ensure optimum performance when utilizing in demanding applications. We ensure consistent high quality & accurate placement of components with the use of the most recent SMT technology. Our SMT PCB assemblies are known for high mechanical strength and a reliable choice for the high-speed circuit.
With rising Demand of Miniature Assemblies, Surface Mount PCB Assembly Technique is proved to be very productive. SMT PCB assembly components are mounted directly on the printed circuit board surface. With State of Art Manufacturing Facility, we are capable to provide consistent, accurate and high quality SMT PCB Assembly.
We are an ISO 9001:2015 certified company since 1999 with IPC trained employees & Triple Processes Inspection, adhering to highest quality standards for SMT PCB Assembly requirements. All the SMT PCB assemblies are manufactured with specialized support, reliability testing, and authorized workmanship.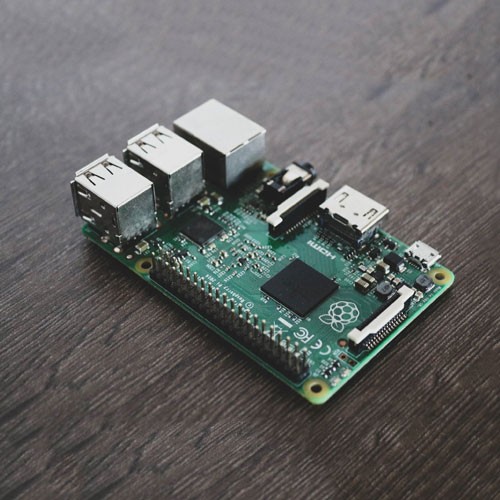 SMT PCB Assembly
SMT PCB Assembly Capabilities:
Mer-Mar has state-of-the-art assembly plant that allow us to manage your project through beginning to assembly process. We are capable to fulfil all types of PCB assembly need from basic thru hole PCB assembly to standard surface mount PCB assembly to ultra-fine pitch BGA assembly.
Mer-Mar specialize in offering surface mount technology assembly services from small volume of prototype to medium and high volume of production.
In this technology leads are soldered on PCB surface directly rather than using hole mounting. We are capable to perform single and double-sided placement of all component types.
SMT can eliminate the spacing problem which is commonly noticed in thru-hole mounting.
SMT PCB Assembly Capabilities includes
Full Surface Mount Technology PCB Assembly Line
Low to High Volume Production Assembly
ESD Controlled Area
Single and Double-Sided Assembly
Mixed Technology (Through Hole & SMT)
Benefits of SMT PCB Assembly:
SMT Components are much smaller than the through hole technique assembly components, so SMT PCB Assembly can be widely used for light weight and compact devices.
SMT Assembled Components are compact in a structure, but high in Safety density. SMT PCB Assembly are more resistant to vibration and impact. And it can provide ultra-high speed operation of any kind of Electronic Equipment.
Surface Mount Technology is very beneficial in highly Automatic Production to improve production efficiency.
SMT PCB Components require lower material cost than Through Hole Technique Assembly Components.
SMT PCB Assembly is ideal for simplifying Production Process and Lowering the Production Cost.
SMT PCB Assembly
Why Choose Mer-Mar for SMT PCB Assembly?:
USA Based PCB Assembly
ITAR Compliant Manufacturer
Best On-Time Delivery Record
No Minimum Order
Quick Delivery as Fast as 24 Hours
Competitive Pricing
Client-Centric Approach
Guaranteed Quality Satisfaction
SMT PCB Assembly
Things to Consider when Choosing a SMT PCB Assembly
Service!Choosing a Surface mount SMT PCB assembly and Manufacturing Company is a very challenging task in this competitive market. Quality and Cost Effectiveness is not only the factors you need to consider. Let's help you to choose the best SMT PCB Assembly Service Provider based on your specifications:
Service & Manufacturing Capabilities
Quality Control
Years of experience
Turnaround Time
Customization
Flexibility & Responsiveness
International Delivery
Value for Money & Time
Looking for SMT PCB assembly, SMT SMD PCB or any custom SMT PCB from Mer-mar Electronics? Send us inquiry to Get a Quick Quote based on your custom requirements.
If you have any queries regarding to our SMT PCB assembly or need an urgent assistance, then please don't hesitate to contact our team of skilled personnel's. Send us an email with your queries at sales@mermarinc.com or call us at (760) 244-6149. We are looking forward to hearing from you.